Barcelona star Neymar picks Real Madrid's Ronaldo over Messi to win Ballon d'Or
Barcelona star Neymar picks Real Madrid's Ronaldo over Messi to win Ballon d'Or
The Ballon d'Or winner will likely, as usual, come down to Lionel Messi and Cristiano Ronaldo. The two electric superstars had fantastic seasons and each won two trophies. And if you ask Neymar who he thinks will win, he'll tell you, and it isn't his Barcelona teammate.
Neymar, according to Lance, has said that Ronaldo will likely win the award over his club teammate in attack.
"Winning titles plays a big role in the Ballon d'Or race," Neymar said. "Ronaldo won the Champions League and now Euro 2016 as well. So I think he is in a good position."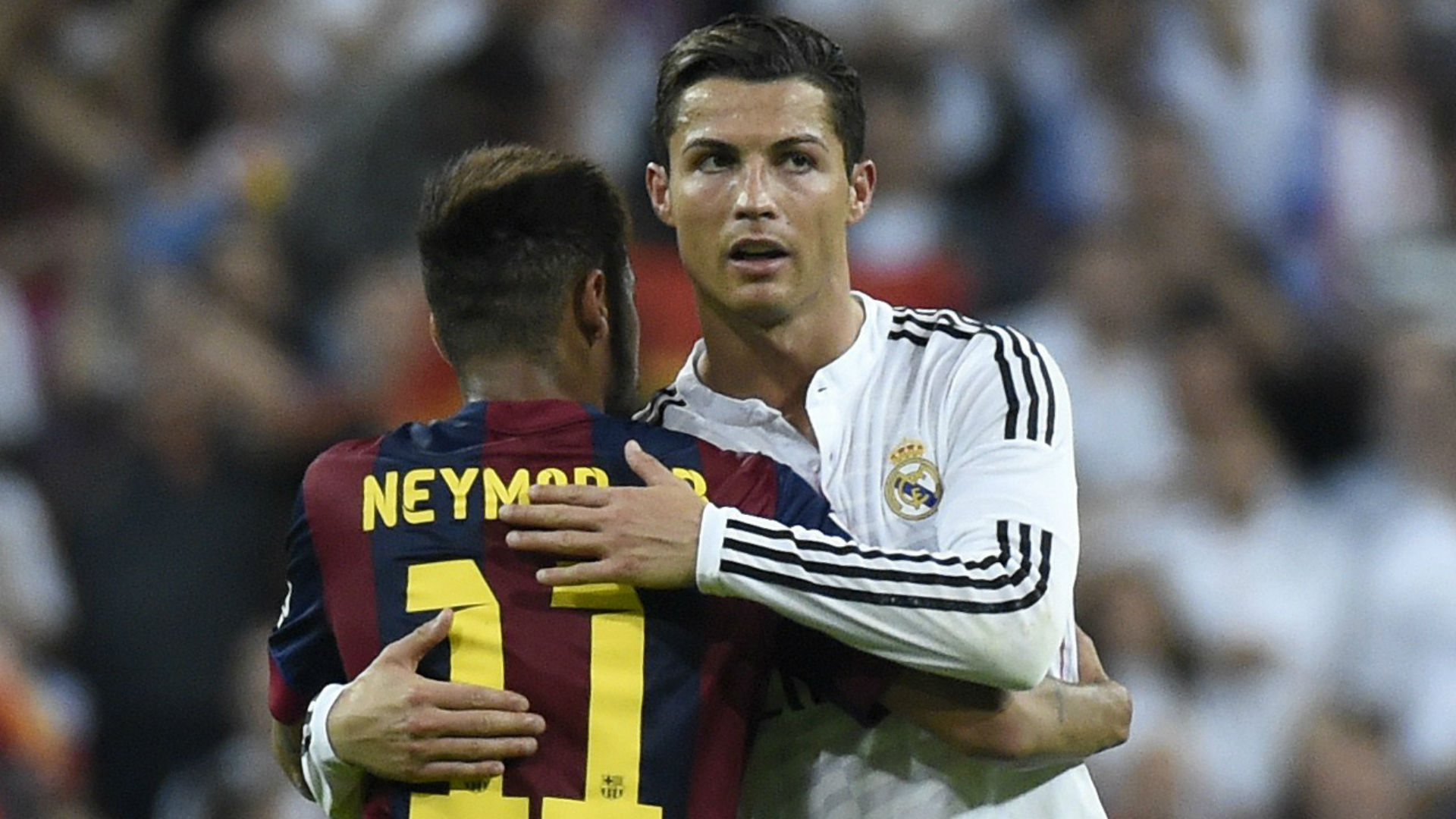 Messi scored 41 goals in 49 matches while missing time early in the season with a knee injury. He lost in the final of the Copa America with Argentina. Meanwhile, Ronaldo scored 51 goals in 48 matches for Real Madrid.
Look, we have seen Neymar stand up for Messi in the past, but he seems to be speaking the truth here. Ronaldo likely will win it after his fine year for both Real Madrid and Portugal. He won the most important competition this year with each, earning Champions League glory with Real and shocking the world to win Euro 2016 with Portugal on July 10.
Messi's loss in the Copa America, meanwhile, has to hurt him a bit. You can argue that Messi was better than Ronaldo over the course of the season, but winning the two biggest trophies boosts Ronaldo's chances, even if he played little in the final with an injury.
Props to Neymar for speaking his mind, but I wonder how Messi take it.
Who do you think will win the Ballon d'Or in six months' time?
CBS SPORTS