"I said 'OK God, you have to give me an answer today,'" she continued. "'What do you want me to do if this is not for me, and you want me to leave? What do you want me to do? God I need an answer today. Not tomorrow, not in an hour, I need it now.'"
Andrea Kelly said God directed her to search for domestic violence awareness websites. There she found a questionnaire asking if her partner had done specific abusive things. Out of the 17 questions, she said, R. Kelly had done 15.
R. Kelly's stardom has been marked by dozens of sexual misconduct allegations dating back to 1994 when he allegedly married R&B singer Aaliyah. The singer was then 15, and he was 27. In 2008, Kelly was acquitted of child pornography charges after a video showed him allegedly having sex with and urinating on a 14-year-old girl. He has agreed to multiple out-of-court settlements with women who accused him of sexual assault, including one who said Kelly had sex with her when she was 15.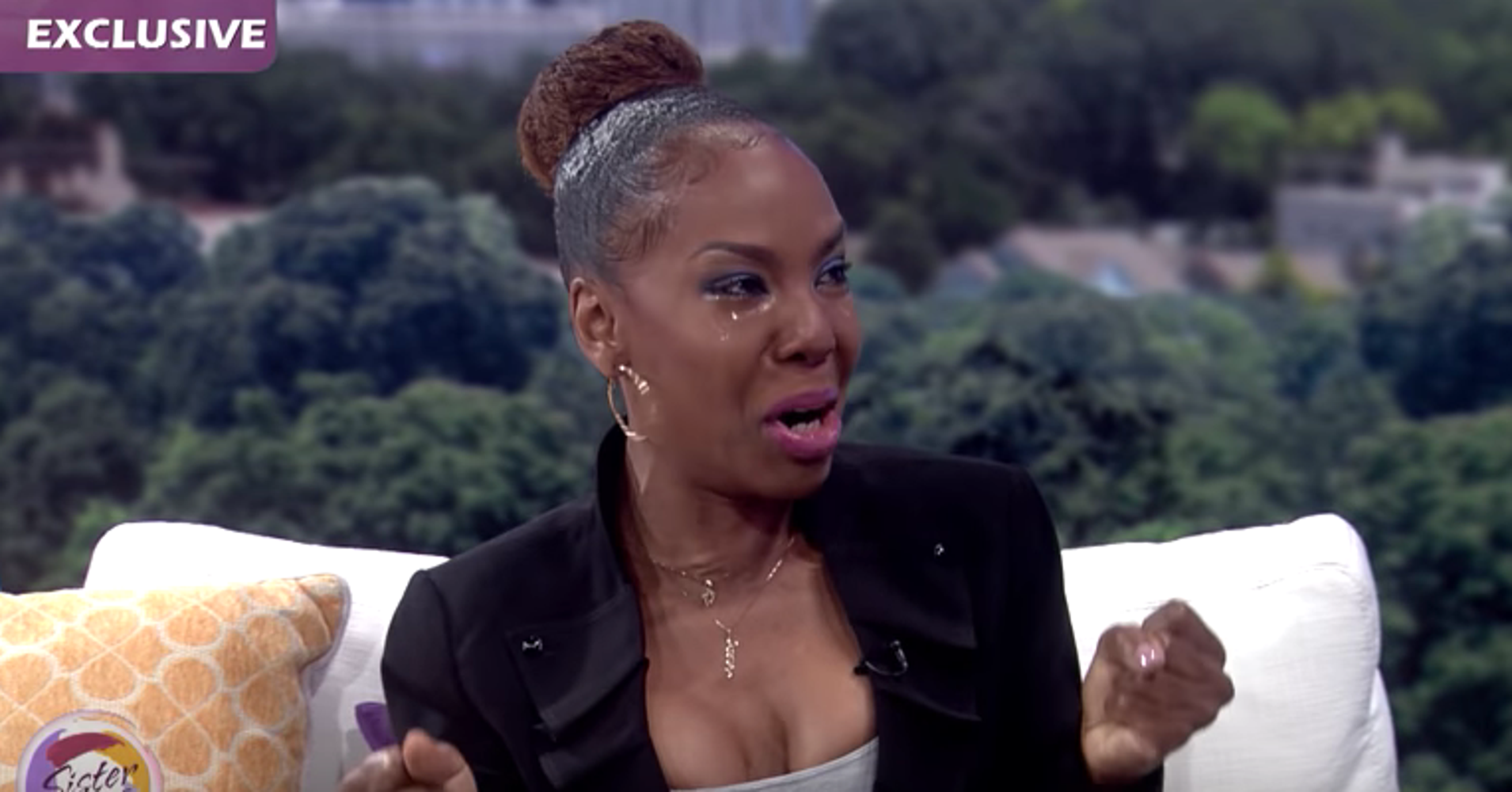 Kelly's representatives have dismissed the claims as a "conspiracy."
When asked why she's speaking out now, Andrea Kelly responded that she's finally strong enough to be the "voice for the voiceless."
"I had to go through the trenches; I had to build myself up. I had to go through counseling," she said. "I had to even get to the point that I had to accept that I am a victim of domestic violence."
Later in the interview, Sister Circle host Syleena Johnson referenced R. Kelly's 2013 book The Soulacoaster in which the R&B singer discussed his relationship with his ex-wife. Andrea Kelly responded by looking into the camera and addressing her former husband directly.
"Robert you don't get to tell my story. That is my truth," she said. "You should have never put me in your book. And if you're gonna put me in your book, then you're gonna tell the truth in the book. You don't get to tell people that we got divorced because I had a problem with being a stay-at-home mom. We got divorced because I was no longer going to sit and be violated. What he did to me was criminal."